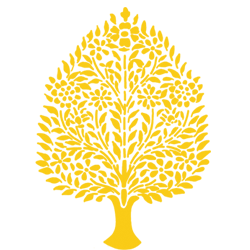 DiversEarth contributes to understanding, promoting, and supporting the world's sacred sites
The whole Earth is sacred, but there are some very special places where nature, culture and spirit meet. Natural spaces for prayer and meditation, for silence and healing, for rejoicing and renewing.
Sacred sites are the special places where nature, culture and spirit culminate. 
We believe that there is a growing need for these places in today's world, and an urgent need to help protect and keep them sacred.
We support the custodians of such sacred natural sites to manage them in the face of mounting threats so that their sanctity, and the wisdom and teachings that emanate from them, can be maintained into the future.
DiversEarth is leading the first Mediterranean-wide overview of Sacred Sites that benefit nature. Working with leading researchers and spiritual communities around the Mediterranean, we are inventorying hundreds of interesting sites from Christian, Islamic, Jewish, Buddhist and other spiritual traditions. Let's see just how important these places are for the threatened biodiversity of the Mediterranean. More…
Parc du Jura Vaudois, Switzerland
There are sacred natural sites everywhere. Have a look at some wonderful places of worship, connected to nature, that exist in the Parc du Jura Vaudois in Switzerland where our DiversEarth headquarters are located. Explore the hidden treasures and peaceful moments in the Parc du Jura Vaudois.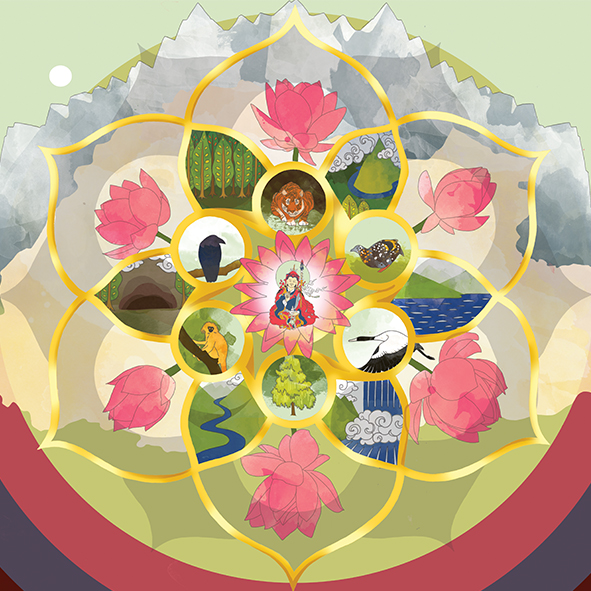 "Bhutan is the last remaining Mahayana Buddhist kingdom in the Himalayas, shaped by the legacy of Guru Padmasambhava, also known as Guru Rinpoche and believed to be the second Buddha.

Many rocks, rivers, forests and cliffs are elements of Bhutan's sacred geography that serve as a testament of his exports during which he laid the foundation of the Buddha's teachings in Bhutan. These are the places considered as the most sacred Nye and, for centuries, they have influenced and moulded the pattern of Bhutanese worship, psyche and behaviour."
A pilgrim's view: sacred sites of Nepal
Why do we visit sacred sites? Pilgrimage is an age-old phenomenon linked to our innate longing for peace and happiness. Sacred sites remind us of the sacredness of all things – the only transformation that will bring lasting change on earth. We are all pilgrims in life. 
See some wonderful sacred sites in Nepal from which our director, Liza Zogib, takes inspiration: the magnificent Baudhanath stupa (बौद्ध स्तुप) in Kathmandu; the mystical Pashupatinath Temple (पशुपतिनाथ मन्दिर) and complex on the banks of the sacred Bagmati river; and the beautiful birthplace of Siddhartha Gautama (or Lord Buddha) in Lumbini (लुम्बिनी), modern day centre for peace on earth. All of these places are UNESCO World Heritage Sites.
Baudhanath sacred site, Kathmandu, Nepal
A pilgrim's view of Baudhanath, the magnificent stupa in Kathmandu, Nepal. Where pilgrims and tourists alike flock like the pigeons, who also have an active role at this site. Everyone moves around the stupa – a walking meditation.
Pashupatinath sacred site, Kathmandu, Nepal
A pilgrim's view of Pashupatinath, Nepal. A holy abode of Lord Shiva, otherwise known here as Pashupati, this UNESCO World Heritage Site is a complex of over 500 temples, ashrams and monuments. One of the most famous cremation grounds for Hindus of Vaishnavite and Saivite traditions. It is also an important site for Buddhists – the cave of Naropa and his guru Tilopa is also situated beside the Pashupatinath temple – one of the oldest known Hindu temples dating to around 400 BC.
Sacred site of Lumbini, Nepal
A pilgrim's view of Lumbini, the sacred birthplace of Lord Buddha. Originally a sacred forest, or garden, where Queen Mayadevi found solace to give birth to Siddhartha Gautama, who would become enlightened and spread the wisdom of peace, harmony, and compassion.
Literature on sacred sites
DiversEarth is regularly approached to contribute to peer reviewed publications, particularly on sacred sites and spiritual values of nature. We contribute happily to the emerging literature that provides some of the needed outreach on these issues.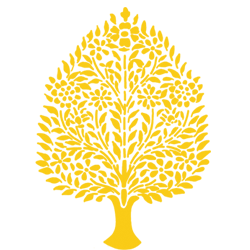 Zogib, L, Khenpo Phuntsok Tashi, Tshewang Gyalpo, Sangay Dendhup, Riamsara Kuyakanon, Kelzang Wangchuk, Ngawang Gyeltshen, and Lopen Namgay Tenzin (2016). Sacred Mandala: Protecting Bhutan's Sacred Natural Sites. In: Asian Sacred Natural Sites: An Ancient Asian Philosophy and Practice with Fundamental Significance to Protected Areas, Bas Verschuuren et al. Earthscan, Routledge.
Zogib L, Dudley N, Aziz T and Malla S, eds. (2012). The High Ground: Sacred Sites, Bio-cultural diversity and Climate Change in the Eastern Himalayas. WWF, Kathmandu.
Dudley N, Higgins-Zogib L et al. (2010). Conservation of Biodiversity in Sacred Natural Sites in Asia and Africa : A Review of the Scientific Literature. fChapter in Sacred Natural Sites: conserving Nature and Culture (Verschuuren, B, Wild, R, McNeely, J & Oviedo, G. Ch. 2, 19-31 (Earthscan, London, 2010).
Dudley N, Higgins-Zogib, L & Mansourian, S (2009). The links between protected areas, faiths and sacred natural sites. In: Conservation Biology. Blackwell Publishing, UK.
Dudley N and L Higgins-Zogib (2009). Protected areas and sacred nature: a convergence of beliefs. In Sacred Species and Sites: Guardians of Biocultural Diversity. G. Pungetti, G. Oviedo and D. Hooke (eds). Cambridge University Press, UK.
Higgins-Zogib L (2008). Dancing the Ramayana in Angkor, Cambodia. In: Protected Landscapes and Cultural and Spiritual Values. Josep-Maria Mallarach (ed.) 2008.Volume 2 in the series Values of Protected Landscapes and Seascapes, IUCN, GTZ and Obra Social de Caixa Catalunya. Kasparek Verlag, Heidelberg.
Higgins-Zogib L (2008). The Spiritual Dimension of Protected Areas: overlooked and undervalued. In: Protected Areas in Today's World: their values and benefits for the welfare of the planet. Secretariat of the Convention on Biologiccal Diversity (2008). Montreal, Technical Series no. 36.
Higgins-Zogib L (2008). Les aires protégées et les valeurs culturelles: sites spirituals et sacrés. In : La juste valeur de la nature : bienfaits écologiques, économiques, culturels et sociaux des aires protégées. Secrétariat de la Convention sur la diversité biologique. Mulongoy, K.J. et S.B. Gidda (2008). Montréal, 30 pages. (also in English and Spanish)
Higgins-Zogib L (2007). Une croissance qui menace la nature. In: Parcs naturels du monde. GEO Hors-série. Groupe Prisma Presse M01542.
Higgins-Zogib L (2006). Belief in protected areas: overlooking the spirit in conservation. In: Protected areas and spirituality. Josep-Maria Mallarach and Thymio Papayannis (eds) (2007). Proceedings of the First Workshop of The Delos Initiative, Montserrat 2006. Gland, Switzerland: IUCN and Montserrat, Spain: Publicacions de l'Abadia de Montserrat. 326 pp.
Higgins-Zogib L (2006). Sacred sites and protected areas: An interplay of place-views. In: Endogenous Development and bio-cultural Diversity. The interplay of worldviews, globalization and locality. Bertus Haverkort and Stephan Rist (eds). Leusden 2007.
Dudley N, L Higgins-Zogib and S Mansourian (2005). Beyond Belief: Linking faiths and protected areas to support biodiversity conservation; WWF/ARC; Gland, Switzerland